sites
channels


---
partners
tips
random dreamscene
Night Sky: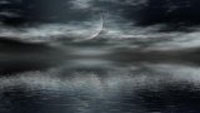 share
more
tools
info
Help us with a small donation to provide more free dreamscenes, themes and tools in the future: Donate


Download Gallery:
Here you can download all dreamscene video loops and motion backgrounds (HD *.wmv format) from dreamscene.org (free for private / non-commercial use).
You will also find a nice wallpaper screenshot for each dreamscene (*.jpg format) and a video preview (external link). Just select one of the categories.
- 3D and Animation: In this gallery you will find 3D & Animation video loops such as Matrix like dreamscenes.

- Computer / OS: In this gallery you will find Computer and Game video loops like Windows- or Mac OS X-Style dreamscenes, and some dreamscenes based on computer games.

- Mystic and Fantasy: This gallery contains Mystic and Fantasy dreamscene loops, all from fairies to demons.

- Natur / Landscape: In this gallery you will find nature and landscape dreamscene loops, like animated Waterfalles, Mountains, Beaches, Cities and more.

- Sci-Fi and Space: This gallery contains Space and Sci-Fi style dreamscene loops, such as animated planets and orbits.

- User uploads: The user gallery contains dreamscenes created and uploaded by other users, thanks for all uploads.

- for Donators: The donator gallery contains some selected dreamscenes as little thankyou for all donators, thanks for all donations.

- Tip:
Just contact us per mail, if you want to use our video loops in your commercial work: Contact