sites
channels



---
users say
... great
dreamscene videos
more comments
partners
tips
share
tools
info
You can also use the video loops for e.g. your presentations, green-screen montage, or to create your own dvd menu.
random dreamscene
Sway: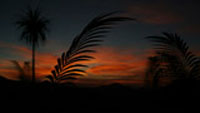 random Windows Theme
Fireworks: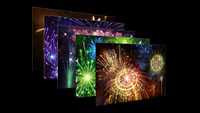 about company
Find free high quality 3D animated video loops (dreamscenes, *.wmv) on dreamscene.org for Windows DreamScene™, and Themes for Windows 7, 10 and 11. Transform your desktop into a new world of motion.
All DreamScenes are fully HD compatible (720p/1080p), optimized for best quality at lowest cpu usage. dreamscene.org uses the WMV file format for the best compatibility, directly compatible to: Players like VLC or BS.Player, Stardock DeskScapes™, and Windows DreamScene™ for Vista and Windows 7 (you can download DreamScene Activator for Windows 7 from softpedia, and here you will find a nice How-To-Use Tutorial here).
Make your desktop more interesting with Windows DreamScene™ ... or use XPScene to run your DreamScene videos on Windows XP, see "tools" section to download XPScene, Screen2Dream or WPTimer.
You can also use the video loops as motion backgrounds for your dvd menus, green-screen productions, presentations, for video editing and multimedia footages. The files can directly be used with video editor software, such as Adobe After Effects/Premiere, Sony Vegas or Windows MovieMaker. Visit our Gallery and start your project!
News
2022/01/15
New server for dreamscene.org.

We switched to a new server to improve the website performance.

All galleries, downloads, and the tools section are now running again :)

We are currently working on a small freeware to run video wallpapers also on Windows 10 and 11, please stay tuned!


2015/10/05
FREEWARE TIP: If you like YouTube, you will love TubePlayer! Our friends at tomyo.org created a fantastic new freeware called TubePlayer, a stand-alone application that allows you to create, save, and manage youtube playlists on your desktop.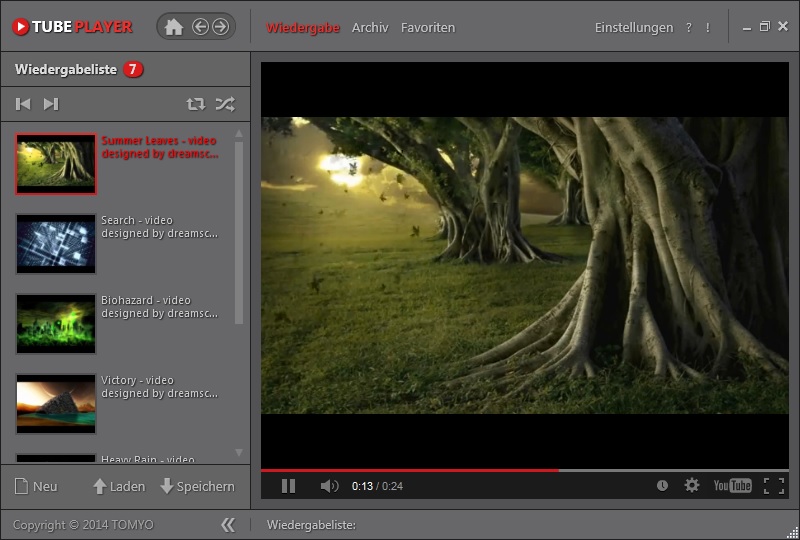 Download Now!

Or create your own ringtones with MobileTones, another nice freeware by TOMYO: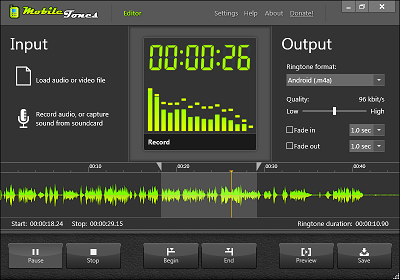 Get it Now!

(The peoble at TOMYO are also the developers of our award winning tools XPScene, Screen2Dream and WPTimer)

NEW DREAMSCENE: A new fanart dreamscene "Legend of Zelda", uploaded by The Setenius.

DREAMSCENE UPLOAD: Two fantastic new Full-HD dreamscenes, uploaded by Scyrex.


2014/04/08
SITE UPDATE: We fixed some issues with our download gallery. Errors like "invalid rating ID" or loading empty pages, which rarely occurs to some users, should be gone now! (Sorry for the downtimes).

NEW DREAMSCENES: A great new User Upload by Matteo "Matt" Montanari (italinux.com) called "San Francisco - virtual skyline" (download).

DREAM UPDATE: 5 new dreamscene loops , all in Full-HD: Firesky, Multiwave, Fluidstring, Redwave and Spacecloud!


All DreamScene video clips on dreamscene.org are completely free for private / non-commercial use (please contact us to use our video loops on your webpage, or in your commercial product).