sites
channels


find us on
---
partners
tips
random Windows 7 Theme
Cloudy Sky: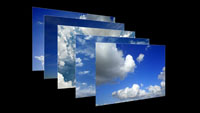 social
more
tools
info
Preview: Take a look on our upcoming dreamscenes and check out our video preview: Show preview


- Nature and Animals:
In this gallery you will find nature and animal Themes, like Waterfalles, Mountains, Beaches, Cats and Dogs.
- Tip:
You can also use the video loops for e.g. your presentations or to create your own dvd menu.